For the curious, the limits disappear
Living as a curious person allows you to do anything, almost anything.
If knowledge and the desire to discover new things is your vital drive, there will be no limits or boundaries: there is always a place which you have never encountered, an unknown language, a new born energy ready to reveal itself. First and foremost within yourself.
In very few words, this is who I am. A musician, a traveller, a skier, a mountaineer, a paraclimber but above all an explorer.
As a child I stubbornly wanted to understand how everything worked, and this is what motivates me even today: I travel roads, countries, peaks and musical notes, searching for the true "quality" in the essence of things. At an altitude of 6,000 metres, or 11,000 kilometres from home, I strive for "intensity" in every aspect of the experience, intense sensations and feelings, intense human relationships, intense dialogue with the environment itself and with people.
I was born in 1984 and since the age of ten my eyes have been suffering from a serious degenerative disease, retinitis pigmentosa, which has progressively made me almost completely unable to see.
But for the curious, limits are not a problem: they ask questions and use the tools they have. They simply set off. They will arrive somewhere, so knowing the destination is, perhaps, not so important.
Body and space. And in between, instinct
Sport is my ecosystem.
I grew up in the countryside in a sporty family, and I practiced many different sports
disciplines from an early age.
My physicality emerged early and planted firm roots. For me, letting the "instinct" within me emerge doesn't translate into a mere act of strength.
As my eye disease progressed, I was far from abandoning physical activity, I challenged myself to continuously improve, pushing the cognitive enhancement of my other senses while developing my physicality.
When I do physical activity, I recover freedom and free vitality at the same time. Today, I can say I am satisfied: I have reached important agonistic goals and my inner exploration has increased my awareness and my "solidity" as a person.
I am a spokesperson for the UN Charter on the Rights of the Disabled.
From here to beyond, there is always a road to go down: trips and travelling
My trips are different, they are unusual. They are made of smells, noises, languages, stories, vibrations and stumbles and jolts of bumpy roads.
I've always travelled like this: on the road, I like to feel light and uncomfortable.
This forces me to stop, reflect and look for solutions. When I travel, I love stripping myself of everything, or almost everything, to make room for what I can achieve. I absorb energy and confront myself with different types of approaches to life. I let in something else, something new, something that is not necessarily "me".
That's why, I actually always feel like I'm on a journey.
Sometimes the journeys are long and perhaps extreme, but every "normal" day, if you look at it closely, is full of stages. These stages are lessons which show and teach us that research and curiosity, as in a long journey towards a destination, always reveal alternative side-paths, hidden turns and faded outlines of new landscapes and people. All of which, are worth stopping for.
This is a sport that I experience at different and various levels: I am an athlete of the Italian national team in the Blind B2 category, I am the head of the F.A.S.I. Paralympic and I was the Athlete Representative on the International Commission from 2011 to 2016.
In climbing what matters the most to me is the elegance of the gesture.
I believe that the essence of climbing is finding the right movement on the wall, by finding the right balance between muscles and psyche whilst balancing and dominating fears and tensions. The "nature" of this sports discipline itself is what has helped me acquire great body control and a high capability to move in my surroundings.
The tenacity required by athletic tension, the fight against gravity and balance, form and strengthen both physique and psyche. Every single workout, every single route contributes to making me more attached to life and motivate me to find new strength. The gesture is always pleasant and liberating at the same time, exactly like the first time, it embodies the essence of freedom in the dimension of sport.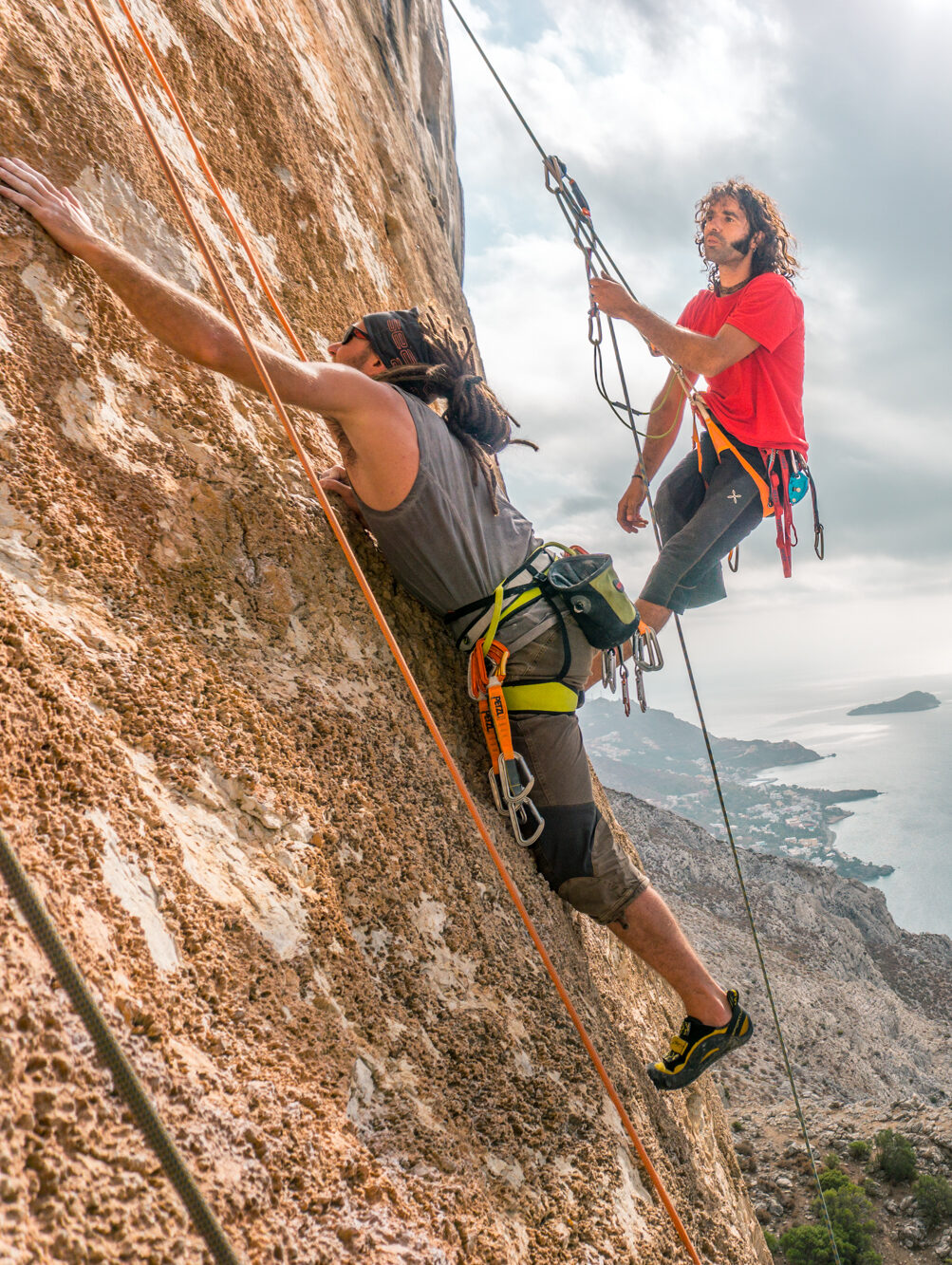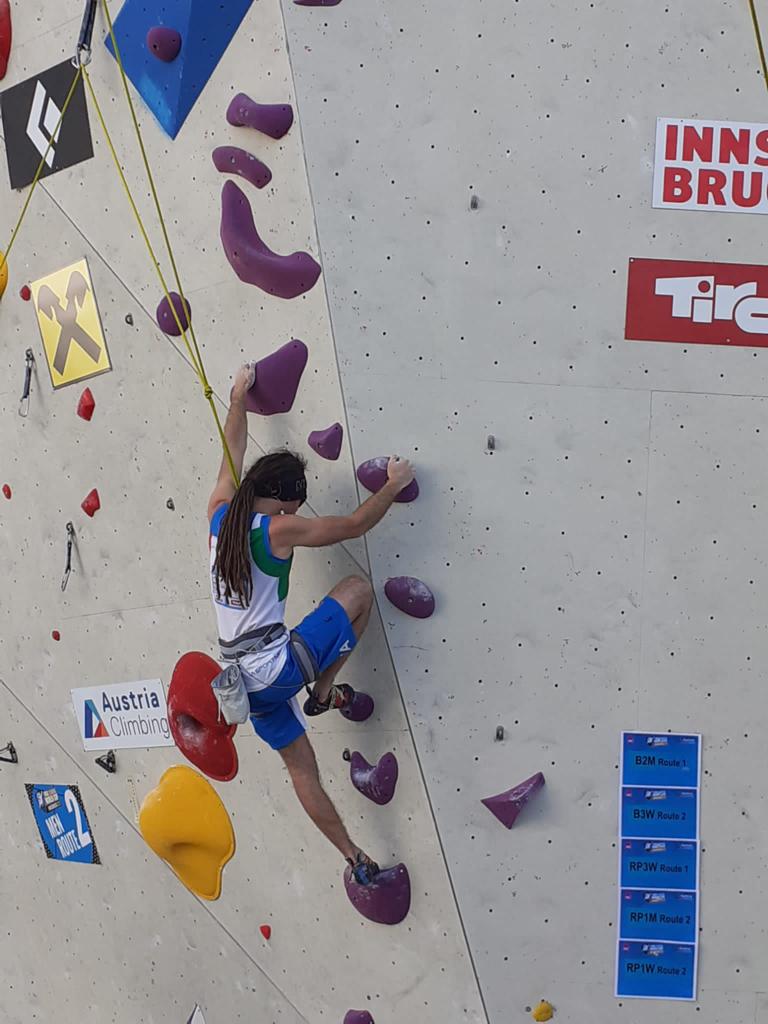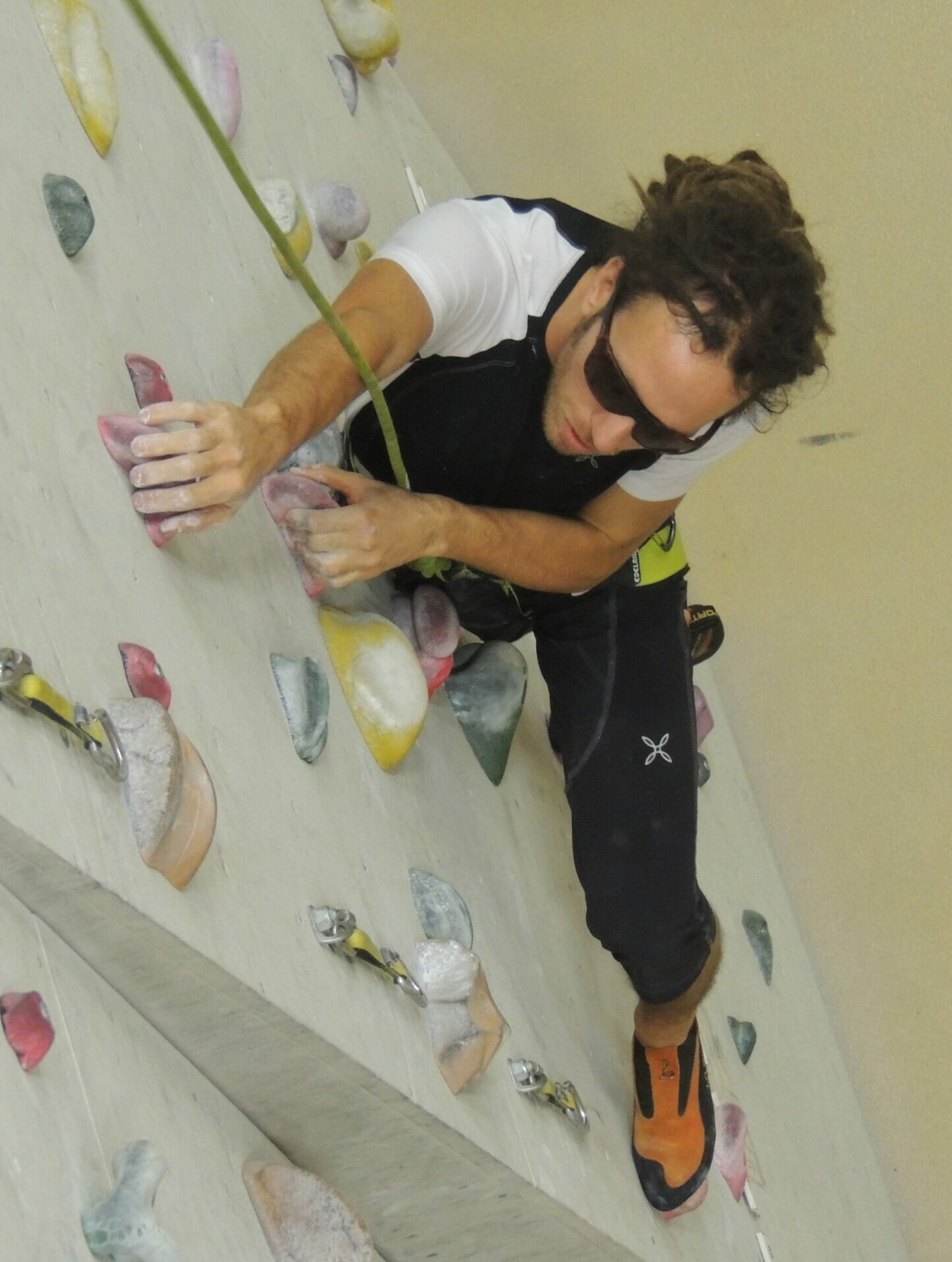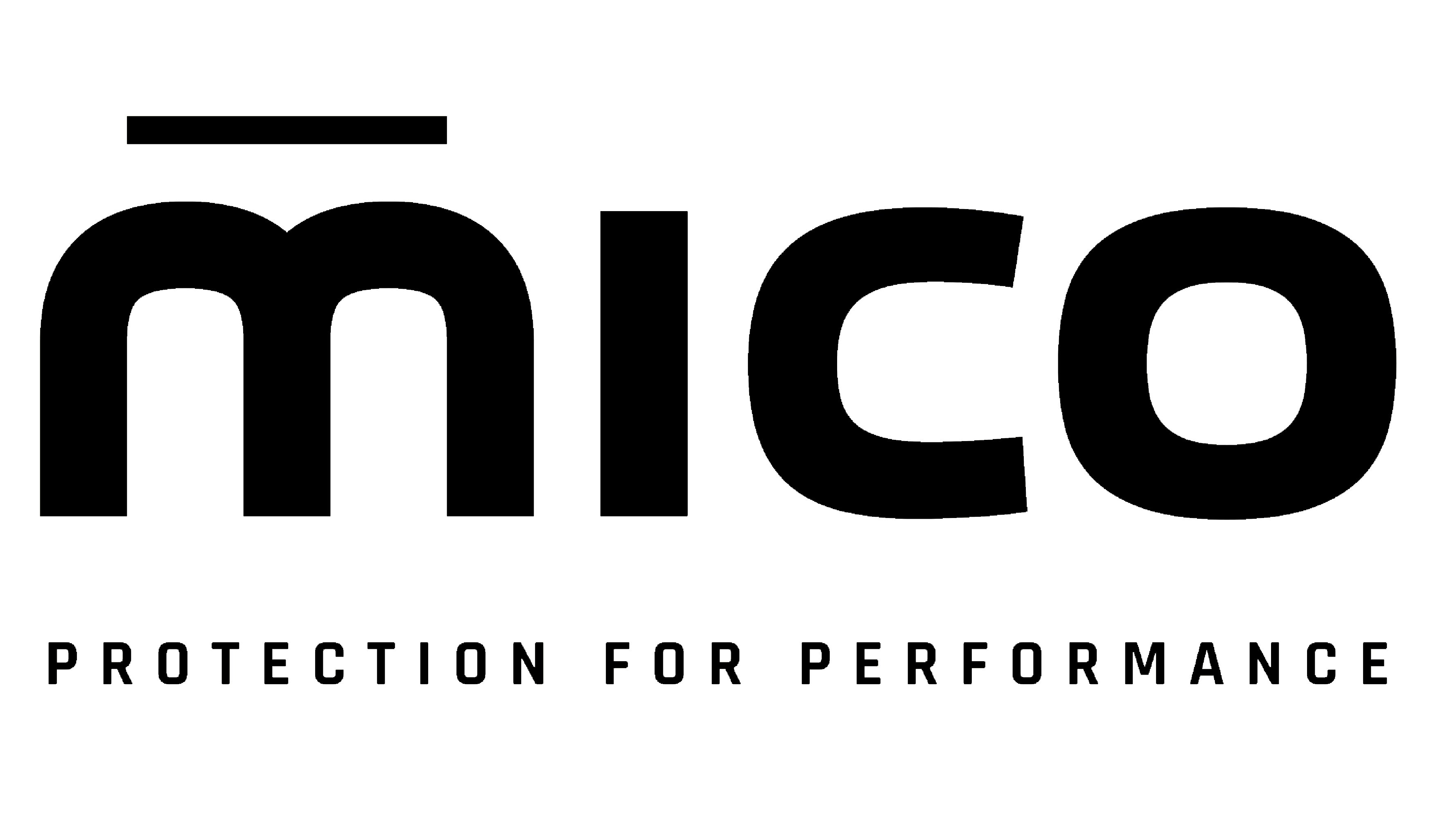 write me
info@simonesalvagnin.it

or contact us
on our social media